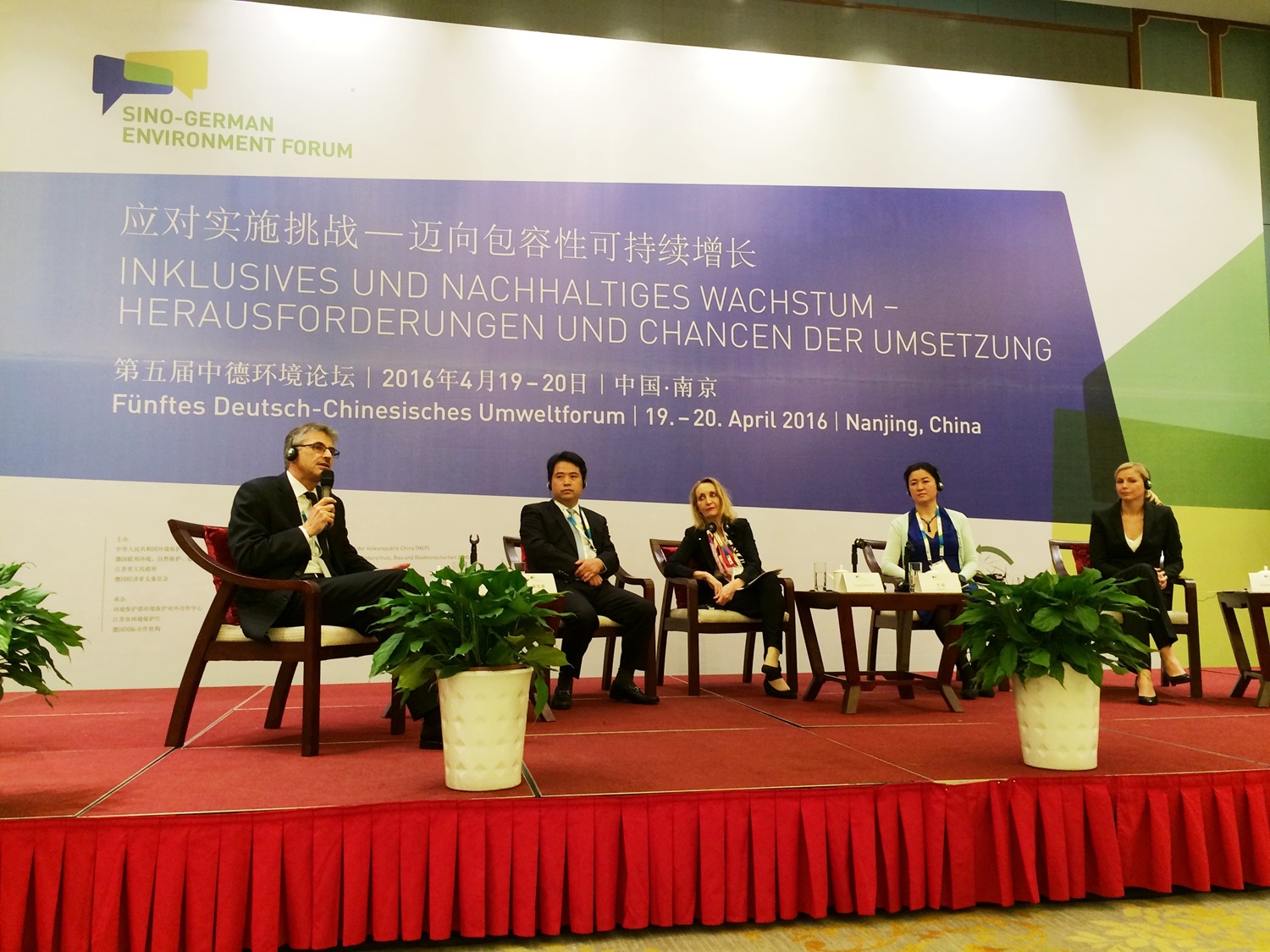 Uwe Kirchgaessner, President of BASF-YPC Company Limited (BYC) highlighted BYC's commitment to high EHS standards and the importance of innovation from the chemical industry during the Fifth Sino-German Environmental Forum in Nanjing. Under the theme "The way forward to inclusive and sustainable growth – how to overcome the implementation challenge" the forum was held at Jinling Riverside Hotel during April 19-20, 2016. Minister Barbara Hendricks, German Federal Ministry for the Environment, Nature Conservation, Building and Nuclear Safety, Huang Runqiu, Vice Minister of Environmental Protection of China (MEP), Xu Jinrong, Vice Governor of Jiangsu Province participated in the forum, along with more than 300 representatives from German and Chinese government departments, business, academia and NGOs. 
The workshops on April 19 focused on resource efficiency, sustainable consumption, green procurement, air pollution control, water management, biodiversity and soil conservation, while the panel discussion on April 20 was focused on the implementation challenge. The forum was followed by B2B talks among German and Chinese companies on April 20. 
"We are committed to Responsible Care at BYC. The joint venture applies the same high standards like BASF." said Uwe during the panel discussion on the second day of the forum, "Innovation from the chemical industry contributes to energy saving, climate protection and a better living environment." 
The panel discussion was moderated by Cornelia Richter, Managing Director of Deutsche Gesellschaft für Internationale Zusammenarbeit (GIZ) GmbH. Uwe exchanged opinions with other panelists including Fang Li, Deputy Director General of Foreign Economic Cooperation Office of MEP, Stephanie Jacobs, Head of Department of Health and Environment, City of Munich, Zhu Xufeng, Director of Yixing Industrial Park for Environmental Science & Technology and Xie Yuhong, Deputy Secretary General of All China Environment Federation. 
Jacobs emphasized the importance of public consultation in Munich during policy making and voluntary commitment of local organizations to climate protection. Xie Yuhong introduced the federation's work on sustainable consumption, waste classification and judicial practice of environmental laws. 
Chen Liang, Director General, Foreign Economic Cooperation Office of MEP delivered a closing speech in which he highly commended BASF's sites in China and Germany.