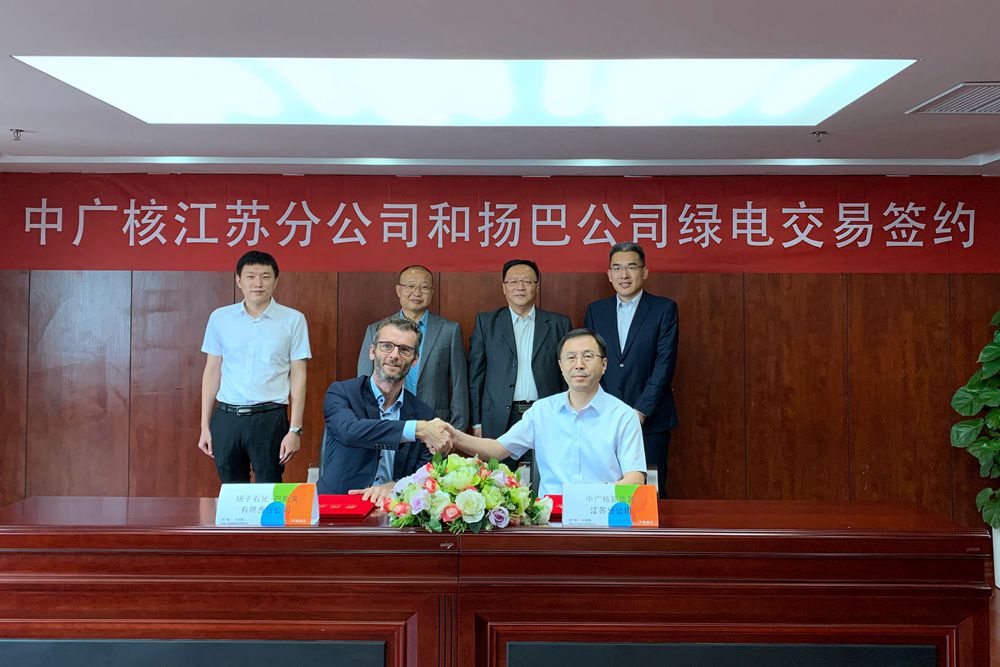 – Largest buyer of renewable electricity in Jiangsu Province 
– Pioneering the sustainable transformation of the chemical industry as the first pilot in Jiangsu
– Reducing carbon footprint with 70,000 tons per year
Nanjing, China – September 7, 2021 – Today, the first renewable direct power purchase pilot trade has been completed in Jiangsu Power Exchange Center following the launch of Implement Scheme of Renewable Electricity Pilot Trade with the approval of National Development and Reform Commission. Being the largest buyer and one of the first pilot enterprises, BASF-YPC Company Limited successfully secured 107 mio kwh till the end of 2022, under its first renewable power trading deal with CGN New Energy Jiangsu Branch. The renewable energy will be provided by solar photovoltaics fields.

As a joint venture between BASF and Sinopec, BASF-YPC is playing an active role in reducing carbon footprint and committed to be a role model of sustainable operation. The launch of the renewable power purchase trade of the State comes just at the right timing for the Company, meeting its increasing demand for renewable power. Compared with conventional grid power, this renewable power amount purchased will reduce the carbon dioxide footprint with 70,000 tons and enable the Company to pioneer in sustainable transformation of the chemical industry. 
"It's a perfect fit with our ambitions for sustainable growth and with the targets of our parent companies to realize carbon neutrality by 2050. We are also supporting our customers to reach their sustainability goals and reduce the carbon footprint of their entire product value chain," said Bram JANSEN, President of BASF-YPC, "We do expect a further opening up of the energy market to support both competitive and sustainable development, and to create a green 'new normal'".