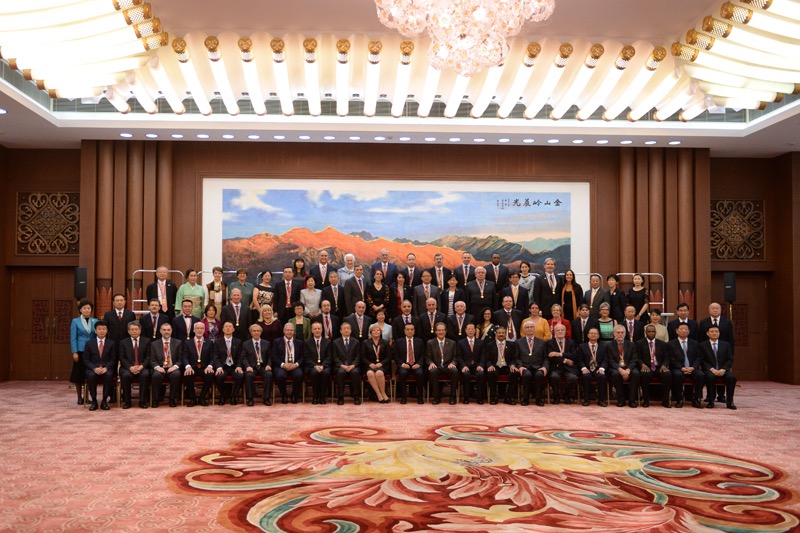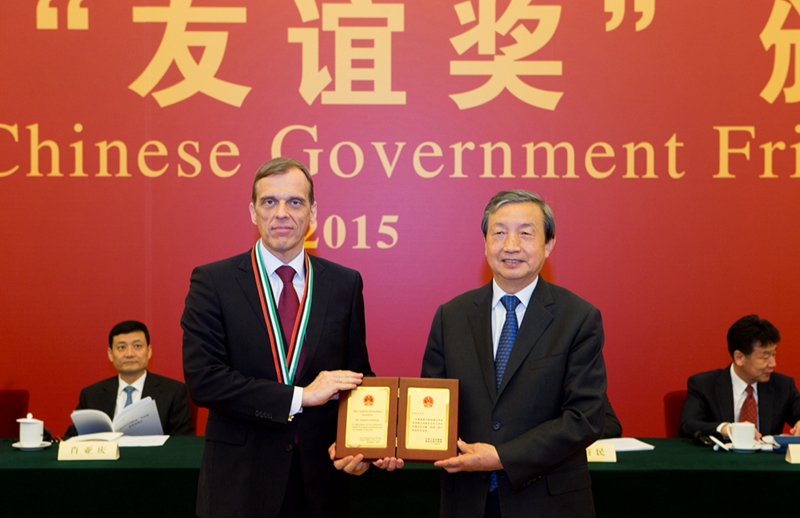 Beijing, China - September 30, 2015 - China's Premier Li Keqiang met and congratulated Dr. Stephan Kothrade, President of BASF-YPC Company Limited (BASF-YPC), together with other 49 Chinese Government Friendship Award winners today in Beijing, thanking them for their profound contribution to China and its people. Vice Premier Ma Kai presented the award certificate to Dr. Kothrade in the Great Hall of the People yesterday. 
The Chinese Government Friendship Award is the highest honor for a foreigner in China. Dr. Kothrade has worked in Nanjing for four years, as President of the USD 5.2 billion integrated petrochemical joint venture between BASF and Sinopec. 
"I'd like to dedicate this award to the company and all its employees," said Dr. Kothrade. "BASF-YPC is an exemplary Sino-German joint venture between two strong companies who share the same vision. I am fortunate to be in this role and build on the partnership by balancing economic, environmental and social needs – a core value of BASF and a driving force behind my work in Nanjing." 
During his tenure, BASF-YPC has been recognized as a model of safe operations and sustainable development in China. The company never compromises on safety: safety is the top priority for BASF-YPC. BASF-YPC has been recognized several times with the "Green Level of Enterprise Environmental Performance" by the Nanjing Environment Protection Bureau. In 2013, BASF-YPC was awarded "State Safety Culture Model Enterprise" by the State Administration of Work Safety for its outstanding safety record. Dr. Kothrade was granted the Jiangsu Provincial Friendship Award and the Nanjing Jinling Friendship Award in 2014. 
During his stay in Nanjing, Dr. Kothrade has consistently worked to improve the chemical industry's safety, reduce industrial pollution, optimize chemical resources and actively participate in the development of the Nanjing Chemical Industry Park, where BASF-YPC is located. 
Dr. Kothrade was recently appointed as President Functions Asia Pacific, President and Chairman Greater China, BASF, effective January 1, 2016. 
The Chinese Government Friendship Award was set up in 1991 by the State Administration of Foreign Expert Affairs under the direct supervision of the State Council to recognize foreign experts'exceptional contributions to the development of China's economy, science and technology, education and culture.