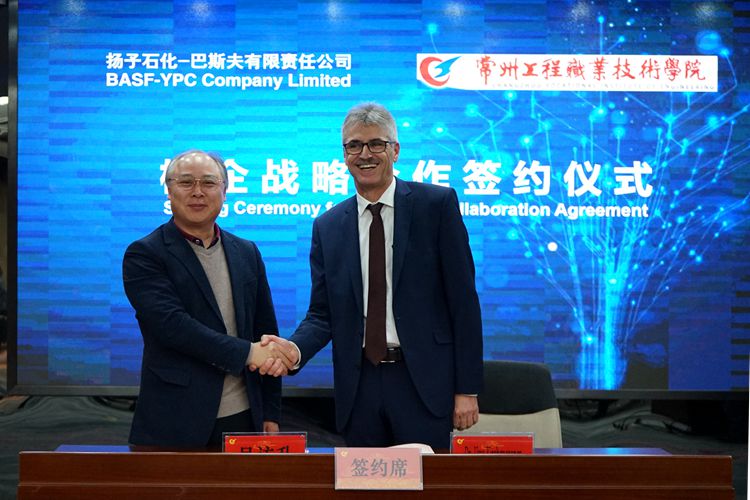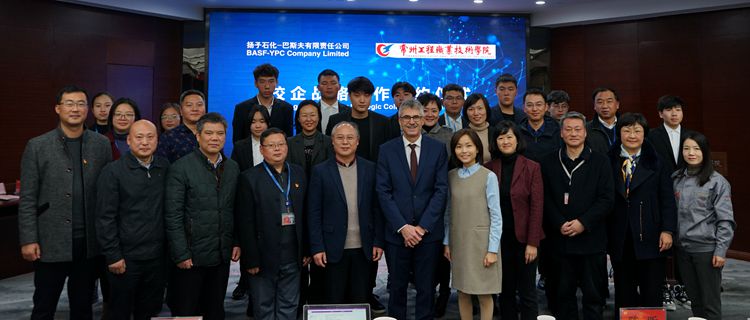 On December 11, 2019, BYC President Uwe Kirchgaessner, and Wu Fangsheng, Principal of Changzhou Vocational Institute of Engineering, signed the Strategic Collaboration Agreement between BYC and the Institute in Changzhou. The renowned institute is located in Changzhou Science and Education Town with a history of 61 years and outstanding achievements. Currently it has around 11,000 students.  
Accompanied by the leaders of the Institute, BYC delegation visited the advanced teaching facilities such as Methylacrylate Plant Training Base and the Production-education Integrated Training Platform. They were deeply impressed by the rigorous attitude, innovative applications of digital concepts and the rich experience in enterprise-college collaboration.
This strategic agreement aims to cultivate young talents for BYC through mutual collaboration. It contains the commitment to set up specific BYC classes and select the students jointly, then to train them on a tailor-made curriculum, which are derived from BYC requirements. These well-educated students will join BYC after graduation with a decent practical experience and knowledge about BYC's safety culture, organization and basic production process. This will significantly shorten the training time for fresh students in BYC.
"We are expecting to enhance the collaboration with the Institute to have more young talents to tackle BYC's demographic changes and to meet the future project demands." said Uwe Kirchgaessner.